Cleo - Kazkiri Quirina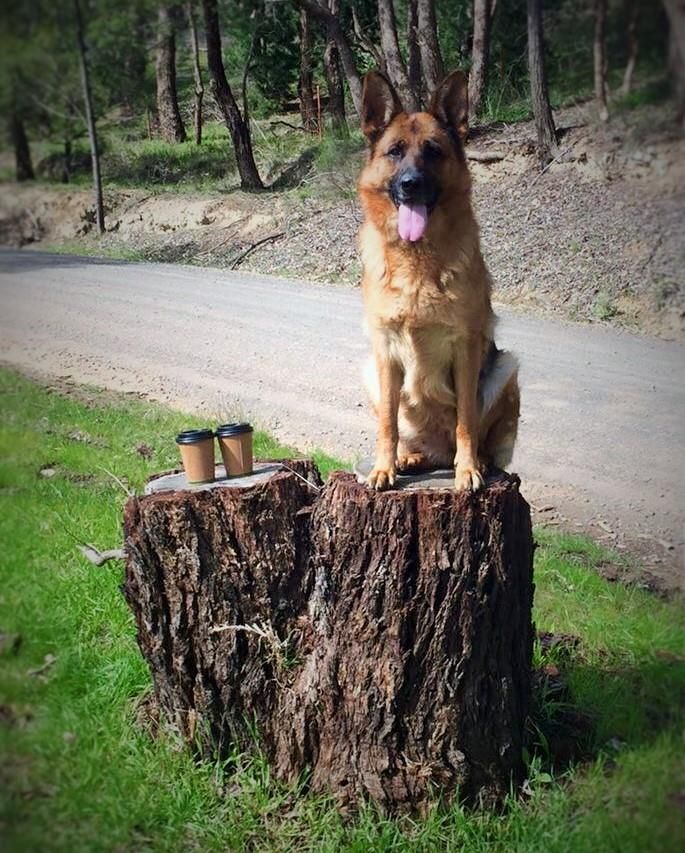 GSD featured on this page Kazkiri Quirina - Cleo
Pet Name: 'Cleo'
Registration:
Gender: Female
Date of Birth:
Owner: Sarah Buckley
Colour: Black & Tan
HD (Hips): A
ED (Elbows) Z
DNA tested clear for DM (Degenerative Myelopathy)
DNA tested for Long Stock Coat gene - Carrier
Sire: *Hero von Renderau
Dam: *Kazkiri Suri
Litter whelped: 27/01/2012
Littermates: Quazar, Quiana, Quirina, Quanda, Quantico, Q'Anila, Qryn, Quiptonyte, Just Q.
About Cleo:
Cleo is the Queen Bee of the family. Sarah and Cleo have been in this breeding journey together from the start. Sarah decided Cleo was the perfect girl to start her breeding program and Cleo has some beautiful babies out in the world. She had 2 litters before she was desexed and now she lives a live of luxury! She is a pleasure to own and be around in every way. She is very docile and a great ambassador for the breed. She has travelled all around Australia is happy to relax wherever you go on her little bed.
She is such an important part of our breeding program because she teaches our puppies to respect other dogs which is crucial when their go to their new homes, not all dogs want to be jumped all over by a German Shepherd Puppy.
Although Cleo is the quietest of all our dogs, she has everyone's respect and we absolutely love her. She is still fighting fit and walks 5km+ everyday which is fantastic for a dog over 10 yrs old.
S: *Hero von Renderau

S: *Yukon von der Bastillie

S: *Hill vom Farbenspiel

D: *Merrya von der Vallendarer Höhe

D: *Rebeca van het Tjeukemeer

S: *Jaguar von der Mäusespitz

D: *Gipsy

van het Tjeukemeer

D: *Kazkiri Suri

S:

*Igor von Pallas Athene

S:

*Drago von Pallas Athene

D:

*Ilexa vom Schloß Querenburg

D: *Kazkiri Dana Scully




S

:*Aimsway Abacus

D

:*Hilltop Vroni
Welcome to my Photo Album.
Click each link to view larger photo.