about us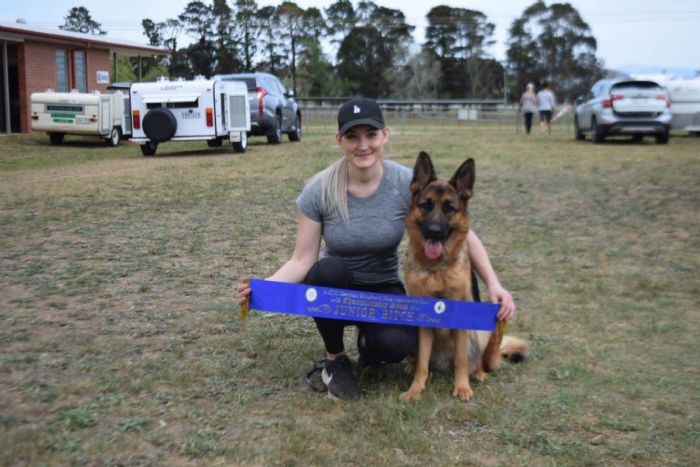 My name is Sarah and I live 45 mins north of Melbourne in Victoria, Australia. I run are a small boutique kennels that strongly believes in breeding quality over quantity, my goal as a breeder is to breed well rounded German Shepherd Dogs that are versatile and true to the breed standard.
German Shepherd Dogs, German Shepherds, GSD
I take the utmost pride and dedication in breeding my beautiful dogs, they are first and foremost "family pets". All my dogs are house dogs with the puppies being born and raised in the living room. I believe to have well rounded puppies they need to start their lives in the hustle and bustle of the house with noises and distractions.
German Shepherd Dogs, German Shepherds, GSD
My love for Ger
man Shepherds began when I was a child. My parents bought their first German Shepherd 'Opal' from Vanh
aley Kennels and decided to have a go at breeding they registered their kennels Vonleah and had 2 litters an
d my love for the breed was born. I bought my first German Shepherd off an amazing lady called Noreen from Kazkiri Kennels when I was 18 years old and I have been breeding ever since.
I have 2 bitches, Kazkiri Quirina (Cleo) who I purchased off Noreen and is now 10 years old desexed and a happy retired little lady and Sheznova Djossi (Harlow) who I bought 3 years ago off another amazing breeder called Teresa from Sheznova Kennels. See the 'Gottin GSD' tab for more information about Cleo and Harlow.
German Shepherd Dogs, German Shepherds, GSD
Sarah + Adrian