kazkiri ximon 2013 silver medalist, cd aka zen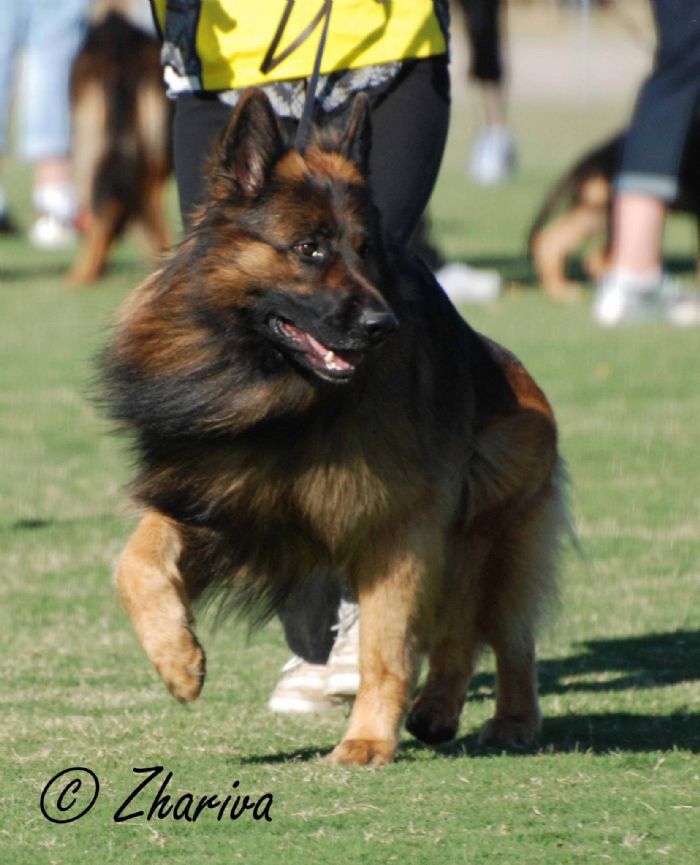 Photo: 2013 GSDCA LSC Silver Medailist Kazkiri Ximon
RIP Zen
6 November 2009 - 24 December 2022
Pedigree
Breed Survey
Obedience & Show Results
Photos
Pet Name:'Zen'
Registration: 3100230239
Gender: Male
Date of Birth: 6 November 2009
Colour: Black & Tan
HD: A
ED: Z
DNA tested clear for DM (Degenerative Myelopathy)
Height:
Sire: Mika vom Overledingerland (imp Gmy) á' ED (Gmy) Hneg
Dam: Jannire Black Betty A Z
Line Breeding: Nil
5 Generation Pedigree.
Ximon's grandsire is arguably one of the best producers in the World, the incomparable

Quenn vom Löher Weg

-Triple VA

Ximon's dam, an Igor von Pallas Athene daughter, Jannire Black Betty (Bebe) has been described by Herr Hans Peter Fetten (SV) as "absolutely anatomically correct". Bebe is one of two Australian bred brood bitches to have produced two National Medalists (Gold 2012, Silver 2013) from the same litter. She has also produced 9 progeny (from 3 different sires) that have their A & Z Stamps (Refer to ur HD/ED scores)

Ximon's lines on his dam's side include -

Romeo vom Pallas Athene - V4 FCI World Winner 2002 the legendary Timo vom Berrekasten - Vice Sieger
Fanto vom Hirschel - Dual Sieger
Dixi vom Natoplatz - Siegerin & Dual VA
Lux de Valdovin – considered to be the best son of Zamb von der Wienerau & half brother to the beautiful Dual VA, Spanish, Italian & Belgium Siegerin - Ulme de Valdovin
Aimsway Abacus - Australian Sieger & Gold Medallist
Iwan vom Lechtal (Imp Ger.) - Australian Sieger & Gold Medallist

Dorsten Monte Cito

- Australian Dual Sieger, Triple Gold Medallist

.

Iniff Vagrant - Australian Sieger & Gold Medallist
Quincito Awol

- Australian Sieger, Gold, Silver & Bronze Medallist
S:*Mika vom Overledingerland

S:*Quenn vom Löher Weg.

S:*Uran vom Moorbeck

D:*Elsa vom Kuckucksland

D:*Kelli vom Overledingerland.

S:*Nasko vom Nordteich

D:*Anka von Haus Arnemann.

D:*Jannire Black Betty


S:*Igor von Pallas Athene.

S:*Drago von Pallas Athene

D:*Ilexa vom Schloß Querenburg

D:*Kazkiri Dana Scully

S:*Aimsway Abacus

D:*Hilltop Vroni
History was made on the 3rd June 2012 when the first Long Stock Coat German Shepherd Dog was Breed Surveyed in Australia.
Congratulations Kazkiri Ximon - 'Zen' on your historical classification.
Congratulations to your owner for her perserverence & preparation of Zen for Survey.
We are very proud of both of you.
Zen was beautifully handled by Julie Urie at Survey.
General Description:
A very large, well pigmented and coloured dog of very good type and proportions. Good masculine head with pronounced masking and slightly wide-set ears. Good length of neck, high long wither, firm back and a well-laid slightly short croup. Very good forequarter, where the upper arm is of praiseworthy length, slightly weak pasterns, very good hindquarter angulations. Very good body proportions, the underchest could be longer. Stands correct in front. Steps narrow going and correct coming with firm hocks and elbows. Moves with a balanced gait showing powerful drive, the fore-reach could still be more pronounced. Presented himself with confidence and is gun-sure.
Particular Virtues and Faults:
This dog comes from known producing bloodlines, and should be of value to those wishing to breed long stock-coats. He has praiseworthy length of the upper arm and good angulations. Stands on the upper limit of size (66cm).
Advice for selection of breeding partner:
Suitable for long stock-coat bitches from most bloodlines, especially those needing improvement in the forequarter and overall proportions. Care to be taken with size.
Surveyor: Mr Ian Urie.

Obedience & Show Results

Beauty & Brains - Kazkiri Ximon
Congratulations Zen on your 2nd Place with 184 points & Highest scoring GSD Member at the GSDCV Indoor/Outdoor Open Medallion Trial held on the 12 Nov 2011 and then at the evening trial 1st Place with 193 points and again the highest scoring GSD Member. Well Done Zen!

12 Nov 2011 GSDCV Indoor/Outdoor Open Medallion/Day
CD Novice
2nd Place - 184 Pts & Highest Scoring GSD in Show
---
12 Nov 2011 GSDCV Indoor/Outdoor Open Medallion/Evening
CD Novice
1st Place - 193 Pts & Highest Scoring GSD in Show
---
19 Nov 2011 Southern Obedience Dog Club
CD Novice
1st Place - 183 pts & Gaining his CD Title
---

Congratulations Zen!
3 Trials -GSDCV Indoor/Outdoor Open Medallion Trial & Southern Obedience Dog Club
One Week
Two Firsts
One Second

Zen now has his CD Title

Show Results
10 March 2013 GSDCV 90th Champ Show - Long Stock Coats - Judge Mr Imran Husain - Pakistan
1st Open Dog, Challenge Dog & RUBOB
Welcome to Zen's Photo Album.
Click each link to view larger photo.