puppy inquiry form
Sub-links for this page
We really appreciate your trust & confidence in Göttin's breeding program.
Thank you for referring us to your family & friends. Please contact us to see when our next litter will be available! German Shepherd Dog Club of Victoria. Dogs Victoria.
Buying a puppy is a serious responsibility.
Are you willing to make a committment to provide LOVE, CARE & TRAINING for the life of this dog?German Shepherd Dog Club of Victoria. Dogs Victoria.
If the answer is NO...
Then you should reconsider your desire to purchase a Göttin GSD puppy!
The Puppy Inquiry Form is the first impression we have of a puppy's potential home/family – some detail should be given about :-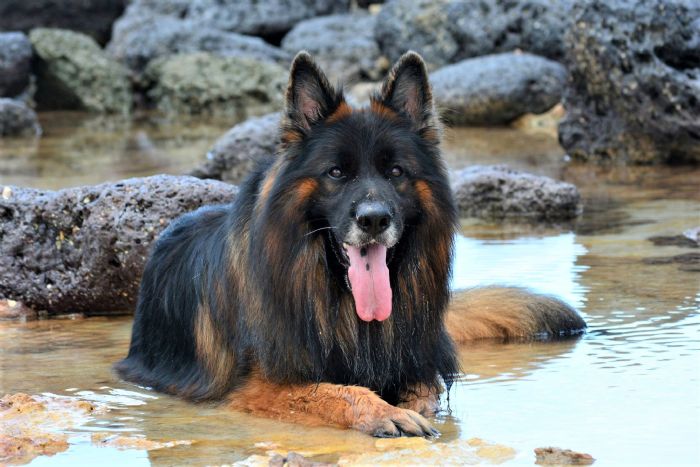 the home you are offering,

what housing will be available for puppy/older dog,

will the puppy be an inside or outside dog,

what training you are planning for your German Shepherd Dog - if training isn't one of your priorities I suggest you look elsewhere for your new family companion,

and any other information you think relevant.
For the step by step of how to become a Gottin Puppy Owner please look at the 'Puppy Information' Tab
We spend a great deal of time reviewing each Inquiry Form for the puppy shortlist, so the first impression needs to be one that counts. German Shepherd Dogs, German Shepherds, GSD
GSD featured on this page is Kazkiri Holy Smoke - Ash.
Return to Top