feeding my gsd
Always make sure your dog has fresh drinking water!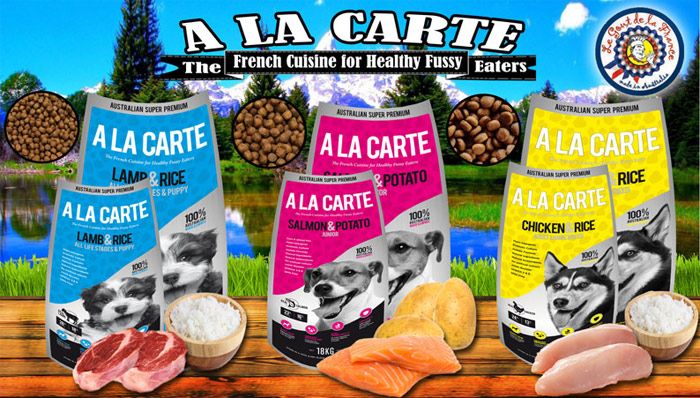 Read your dogs' food label, this is as important as reading your own food labeling.
The foods protein source should be the first item listed. This cannot be stressed enough. This is where your dog will be receiving most of his/her nutrition.
You also need to steer clear of certain composites of your dog's food as well. These are the fillers. Fillers are ingredients such as corn & brewer's rice that have little or no nutritional benefit for your dog.

Like humans dogs need more than just meat. They too find vegetables beneficial. When your dog is ready to eat they are not particular about what shape or whether the food is red or green or any other colour. Stay clear of artificial colourings which are found in many dog food varieties. Colourings and certain artificial preservatives are not needed in dog food and these ingredients may also cause your dog to have allergies.
Please do not change the food formula your Breeder has advised you to feed.
It is a good idea to continue feeding the same Brand of food & use the same feeding schedule the puppy was on before you brought your new puppy home.
When feeding bones they should be too large to swallow & solid enough not to be broken into smaller pieces.
RAPID GROWTH PROBLEMS: The problems discussed in this article occur in the younger, rapidly growing German Shepherd Dog. As German Shepherds are far more angulated than most breeds, they can appear to be having serious problems when in many cases they are going through fairly normal stages of development.
Read more HERE

What weight should my GSD be?
The premium foods we feed are
Eaglepack (Grain Free)

Holistic Select (Grain Free)

Holistic Select Salmon & Anchovy

Taste Of The Wild (Grain Free

)
Our youngsters are fed a Premium Formula Food (ALWAYS SOAKED) with no more than 10 - 14% fat and 22-25% protein as recommended by Dr Karen Hedberg. After 12 months we change the Premium Formula Food to 28% protein & 13% fat preferably a grain free formula. Please read Dr Hedberg's articles at the end of this page.

NB. We prefer to feed our puppies/dogs from either ceramic or stainless steel bowls.Plastic bowls are too easy to chew, especially for puppies, as they are likely to gnaw on anything in sight. The puppy's bowl is not part of his/her food. Plastic dishes can also harbor bacteria and retain odours, leading to allergic reactions, or even to rejection of your pup's food .
So long yeast - hello KEFIR

Dog Obesity - the truth about starch
What weight should myGerman Shepherd be?
*****Locating the genes for hip dysplasia in dogs (Pssst! Look in the Kibble bag)
Seafood Treats the dogs love to
food guarding
and other resources is a common problem. Often it is made worse by bad advice, such as "practice taking your dog's food away", which only makes aggression worse. In this article, Kaye explains the method of "approaching to give not to take." Click here to read more...... Guarding Food

puppy growth & feeding
What you feed your puppy and what it needs at the various stages of growth, will depend on its weight, rate of growth and the desired end body weight for that breed and sex. Click here to read more ...........
canine nutrition
Availability of and digestibility of essential components of diets being fed to dogs under situations of heavy demand (rapid growth, pregnancy, lactation and heavy work) can become critical to the health, growth and future well-being of the dog. Click here to read more...........
growth disorders on young gsds
There is poor general (public) knowledge of growth problems in the GSD. These conditions can include ligament (hocks and pasterns), bone and joint conditions including OCD (elbows, backs), panoestitis, and, less commonly these days, hip dysplasia. Due to the greater angulation of GSD;s compared to other breeds, the perception that there is a problem, particularly during rapid growth, can arise.
Click here to read more...........