kazkiri kumani cd rn aka kuma 2010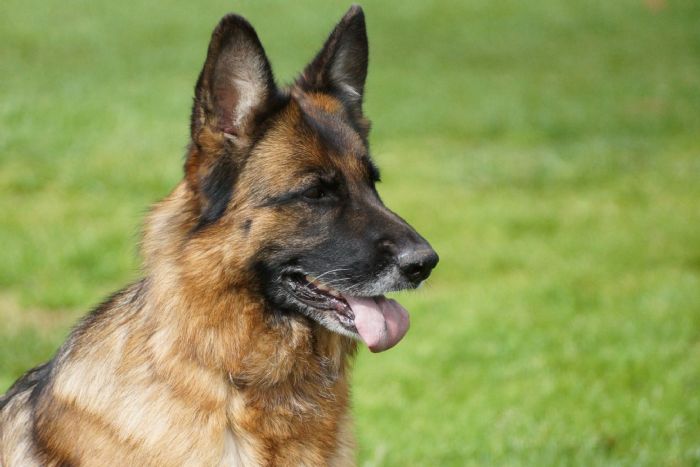 Photo : Kazkiri Kumani
RIP Kuma
28 Oct 2010 - 3 Jan 2023
Pedigree
Video
Breed Survey
Kuma's Video
Photos
Pet Name: Kuma
Sire: Vegas von Dongmiran Imp NDL
Dam: Jannire Black Betty
Date of Birth: 28 October 2010
Sex: Female
HD (Hips) A 3:3
ED (Elbows) Z 0:0
DNA tested clear for DM (Degenerative Myelopathy)
DNA tested for Long Stock Coat gene - Carrier
Kumani's grandsire is the stunning Yerom vom Haus Salihin - Dual VA.
Kumani's paternal granddam is the lovely Pischa von der Zenteiche - VA3 Netherlands.
Kumani's dam Jannire Black Betty is the dam of the stunning 2012 Gold Medalist - Kazkiri Xavi & equally stunning 2013 LSC Silver Medalist Kazkiri Ximon
Kumani's lines on her dam's side include:-
Romeo vom Pallas Athene - V4 FCI World Winner 2002,
Timo vom Berrekasten - the legendary Vice Sieger,
Fanto vom Hirschel - Dual Sieger
Dixi vom Natoplatz - Dual VA & Siegerin
Lux de Valdovin – "considered to be the best son of Zamb von der Wienerau & half brother to the beautiful Dual VA, Spanish, Italian & Belguim Siegerin - Ulme de Vadovin."
Aimsway Abacus - Sieger & Gold Medallist
Iwan vom Lechtal (Imp Ger.) - Sieger & Gold Medallist
Dorsten Monte Cito - Dual Sieger, Triple Gold Medallist
Iniff Vagrant - Sieger & Gold Medallist
Quincito Awol - Sieger, Gold, Silver & Bronze Medallist

S:*Vegas von Dongmiran

S:*Yerom vom haus Salihin

S:*Mark vom Schwalmbergtal

D:*Heksa von der Werther-Mühle

D:*Pischa von der Zenteiche

S:*Hannibal vom Stieglerhof

D:*Donna von der Zenteiche

D:*Jannire Black Betty

S:*Igor vom Pallas Athene

S:*Drago vom Pallas Athene

D:*Ilexa vom Schloß Querenburg.

D:*Kazkiri Dana Scully

S:*Aimsway Abacus

D:*Hilltop Vroni
Breed Survey
Critique from GSDCV Breed Survey held on 16 June 2013
Surveyor: Mr I an Urie
Handler: Mrs Julie Urie
General description:
A large, medium strong, well pigmented, expressive bitch of good overall type and proportions, presented in good coat and condition. Good feminine head with ears of good size and shape. Slightly short neck, high withers, firm back and a croup of very good length and lay. The upper arm is of good length but could be a little better angled, pronounced hind quarter angulation. Stands not quite correct in front. Good fore-chest, the under-chest is slightly deep and rather short. At both the walk and the gait, the forehand reach is slightly restricted. Good hindquarter drive, steps correct coming and going with good firmness of hocks and elbows. She was confident, good natured and gun-sure.
Particular virtues and faults:
A feminine, expressive bitch of good overall type. In movement the fore-reach should be more pronounced.
Advice for selection of breeding partner:
Select a dog with a well constructed forequarter, and correct hind angulation

Welcome to Kuma's Photo Album.
Click each link to view larger photo.