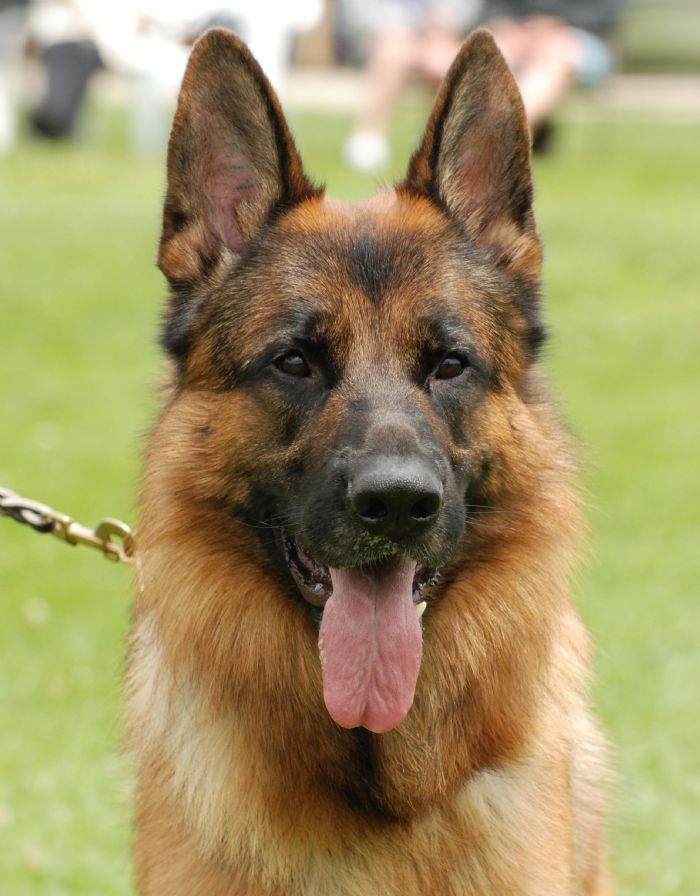 No planned litters 2023/2024
Göttin German Shepherd Dogs is located in Melbourne, Victoria and we are registered members of Dogs Victoria & the German Shepherd Dog Club of Victoria.

German Shepherd Dogs are famous for their intelligence, good looks, nobility and loyalty and are one of the most popular breeds in the world.

We hope our love of the German Shepherd Dog Breed shines through our Göttin website & gives the browser a little insight, from our perspective, into owning, training & caring for this magnificent dog breed. German Shepherd Dogs, German Shepherds, GSD

In the words of the acknowledged worldwide leading authority on the breed *Dr Malcolm Willis:

"The German Shepherd as an all-round dog is probably the best there is, and most of us who have been nipped by the German Shepherd Dog bug would argue that there is no breed that is as beautiful on the extended trot or that is as versatile.
The breed is such that once you have owned a German Shepherd Dog, then for most people, there will be no other breed that will replace it in your affections.
I have owned German Shepherd Dogs for forty years and lived with a Newfoundland and Bernese Mountain Dogs and derived great pleasure from them, the German Shepherd Dog is the finest breed I have known." German Shepherd Dogs, German Shepherds, GSD
We heartily concur with Dr Malcolm Willis' sentiments "There is no other Breed for us!"
Göttin German Shepherd Dogs can also be found on Facebook & Instagram

The German Shepherd Dogs featured on Home Page are Kazkiri Pour Some Sugar On Me - Rommel (Header). Proudly owned by Amanda, Dan & Family & Kazkiri Xavi - Sparta GSDCA Gold Medalist. Proudly owned by Angela, Jon & Family.
On the 9th April Iva lost her beloved companion Kazkiri Janti - "Rhoadi".
​Our hearts go out to Iva as Rhoadi was the light of her life & will be so terribly missed by Iva & Finn & all who knew Rhoadi.
Rhoad had the most wonderful home with Iva, Max (Dec) & Finn. Wherever Iva travelled so did Rhoadi
She was a wonderful ambassador for the breed.
Rest in Peace beautiful girl now at the Bridge with your mother.
Born 31 August 2011
Died 9 April 2022
Göttin German Shepherd Dogs (gottingsd.net)

Yesterday at 9.40pm Pandora - Kazkiri Saffia left for Rainbow Bridge.
Pandora was a much loved & cherished family member of Brigita & girls.
We are truly grateful for the wonderful home Brigita & Family gave Pandora.
She will be greatly missedby all who knew her
Born - 16 August 2007
Died - 5 April 2022
Sire: *Igor von Pallas Athene
Dam: *Kazkiri Dana Scully
Website updated 5 April 2022

Return to Top
4227583 Visitors